These Performance Quotient Series aluminum rocker arms from PRW are made from 6061-T6 or Series 7000 2024 aircraft-quality aluminum alloy extrusions. Each rocker body is relieved for extra valve spring clearance and anodized for added strength. CNC-machined billet steel pedestals, ground steel alloy rocker shafts, PRW SCM-4135 alloy steel fasteners, and needle roller bearings from the finest manufacturers in the world comprise the foundation of these rocker arm systems. Includes all components and hardware required for a professional installation.
Features
Steel pedestal stand.
8 pairs of shaft-mounted rockers with cup-style valve lash adjusters.
Shims and related fasteners/hardware.
Rated 750 lb. open spring pressure.
Internal oiling system for lasting performance.
Full complement of SAE 42100 precision needle and cage roller bearings.
To find your nearest Parts Pro™ affiliate, see our Store Locator. Or join the conversation at the Parts Pro™ Facebook page!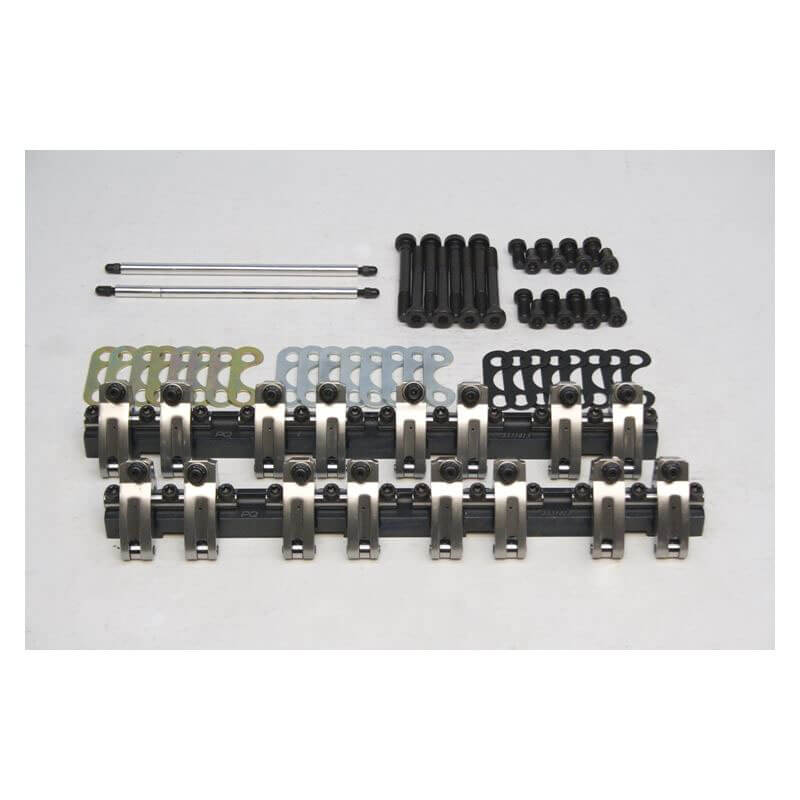 Though this is not a paid review, this content has been produced by The AAM Group™ in support of manufacturers with whom it has a business relationship.