Whether you're hitting the lake for a leisurely cruise or some high-speed fun, the 1,050 CFM GEN 3 Marine Ultra Dominator carburetor from Holley excels in fresh or salt water thanks to a corrosion-resistant hard-coat anodized finish atop its aluminum body.
The 0-80903HMB features a patent-pending GEN 3 main body that is 5/16" taller than GEN 2. This added height allows for larger radius air entries that have been optimized by Computational Fluid Dynamics software to deliver smoother flow into the fully machined, big-bore venturii. Other important features include an integrated idle bypass valve, an extended air cleaner flange, 20% more fuel capacity to eliminate starvation, an integrated fuel shelf to maximize aeration, and an internal baffle to control slosh. Every Marine Ultra Dominator carb has been dyno tested to deliver proven performance!
Features
All-aluminum construction saves weight.
Gray anodized finish protects against corrosion.
Optimized for today's larger race engines and new fuels.
12-hole billet booster inserts for superior atomization and crisp throttle response.
More durable metering blocks.
Dual 50cc accelerator pumps.
20% more fuel capacity.
Dual clear sight windows for easy fuel adjustments.
Integrated drain plug for convenient contents evacuation.
Eight inlet threads for plumbing options.
Idle screws allow easy adjustments without tools.
Adjustable for 1:1 progressive or soft progressive throttle activation.
100% wet-flow tested, so it's ready to run.
To find your nearest Parts Pro™ affiliate, see our Store Locator. Or join the conversation at the Parts Pro™ Facebook page!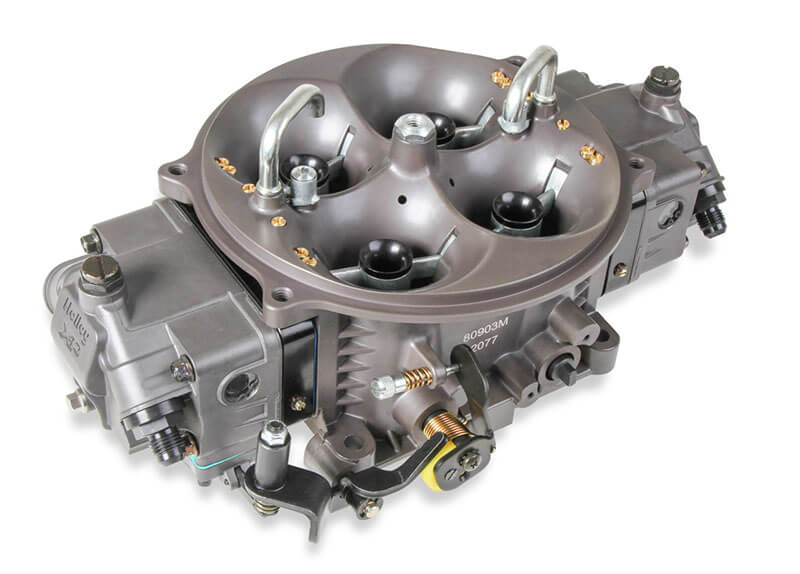 Though this is not a paid review, this content has been produced by The AAM Group™ in support of manufacturers with whom it has a business relationship.