Now available from PerTronix is an app-controlled version of the company's hit Digital HP ignition box. The Digital HP Mobile CD ignition system (P/N 520) can be controlled via Bluetooth using an exclusive PerTronix mobile app (search for "Digital HP Mobile" in the Android or Apple app store).
The Digital HP Mobile CD ignition box's wireless interface gives you programming access to the system's many features, including setting up to three rev limits, shift light, start retard, spark settings, and tach preferences. PerTronix has included the ability to save and load multiple settings for quick changes between street and strip modes, while preloaded, user-selectable themes let you establish your preferred look and feel.
Features
Adjustable start retard for high-compression engines.
Programmable engine over rev limit, launch limit, and burnout limit.
True multi-spark to redline.
Real time digital dashboard displays tachometer with rev limit indicator, integrated shift light, two voltage displays, security selection button, and burnout and launch limit indicators.
Multiple power settings and adjustable shift light output.
Set and save all settings.
Ignition kill switch, one-touch valet mode, and ignition diagnostics.
Dashboard themes for a personalized look and feel.
Updatable firmware to keep your system up to date.
To find your nearest Parts Pro™ affiliate, see our Store Locator. Or join the conversation at the Parts Pro™ Facebook page!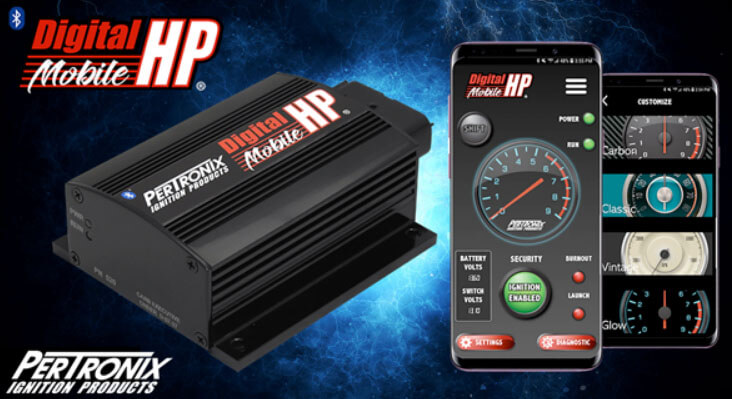 Though this is not a paid review, this content has been produced by The AAM Group™ in support of manufacturers with whom it has a business relationship.