The new PROFORM 160-amp CS130 alternator has a one-wire internal voltage regulator that uses a low-idle cut-in for charging at low RPMs. The finned rear housing allows for better cooling and longer life, and with a higher amperage output per pound than its predecessor (the popular 10si style), this alternator is perfect for anyone running additional electronic accessories. Applications available for SBC 305-350 and BBC 402-454 V8 engines in either a Satin (66430.16N) or Chrome (66430.16C) finish.
As with all PROFORM alternators, it is made with all-new components on specialized machines and assembled by trained personnel using dedicated jigs and equipment.
Features
For small block 305-350 and big block 402-454 V8 Chevy engines.
160-amp, CS130 GM body style.
100% new internal and external components.
1-wire hookup with internal regulator and machined pulley.
Provides charging at low RPMs.
Finish: Satin or Chrome.
To find your nearest Parts Pro™ affiliate, see our Store Locator. Or join the conversation at the Parts Pro™ Facebook page!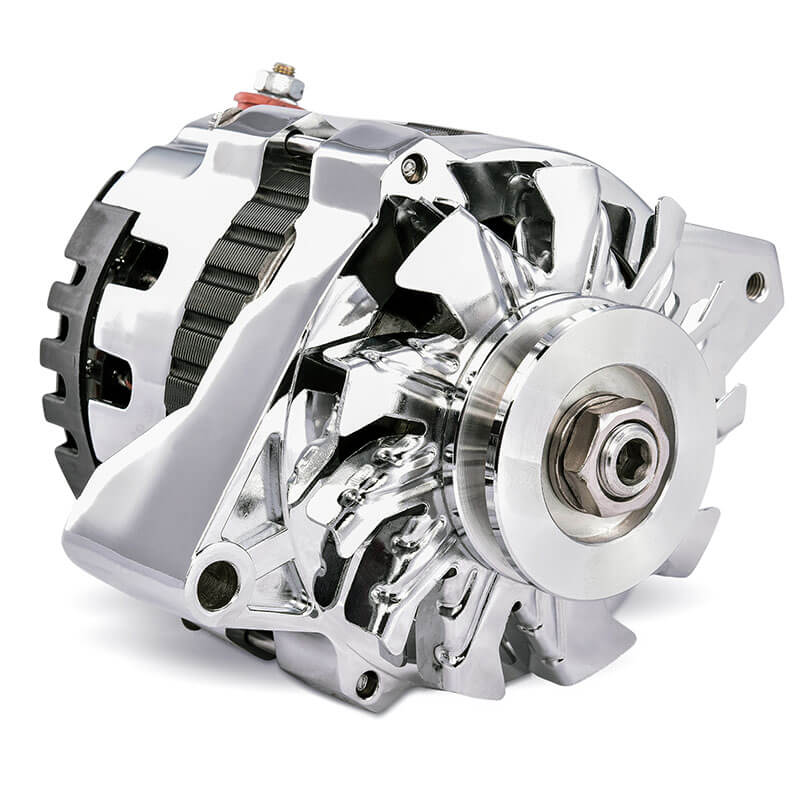 Though this is not a paid review, this content has been produced by The AAM Group™ in support of manufacturers with whom it has a business relationship.