Thanks to Flex-A-Lite, better cooling is in sight for owners of 2003–2007 Ford F-250/F-350 Super Duty pickups with 6.0L Power Stroke Turbodiesel engines. The 315360 system, which comes with dual electric fans, replaces the factory belt-driven clutch fan and shroud to deliver more engine power to the wheels and better fuel economy. It also allows for faster engine warm-up and improves A/C performance at idle and slow speeds.
The future of performance aluminum radiators includes a variable-speed, adjustable thermostatic controller, moves 6,000 cfm of airflow, and provides better heat transfer—all thanks to the extruded-tube design, which replaces outdated single-, two-, three-, and four-core configurations. The Flex-A-Lite 315360 radiator/fan combo achieves this performance along with more durability (100 psi burst rating) and less weight.
Applications (including LS swap) available for muscle cars, pickups, and Jeep. Also available without a fan (315300).
Features
Increased contact between coolant and aluminum tubes—and tubes and fins—for better heat rejection and cooling.
Redesigned cooling fins also contribute to improved heat rejection and cooling—wind tunnel tested!
100 psi burst rating.
Corner subhead reinforces the cooling tube–to–header connection, an area prone to cracking and leaking in other brands of aluminum radiators.
Available with (315360) and without (315300) dual electric fans.
Warranty: 2-year transferrable.
To find your nearest Parts Pro™ affiliate, see our Store Locator. Or join the conversation at the Parts Pro™ Facebook page!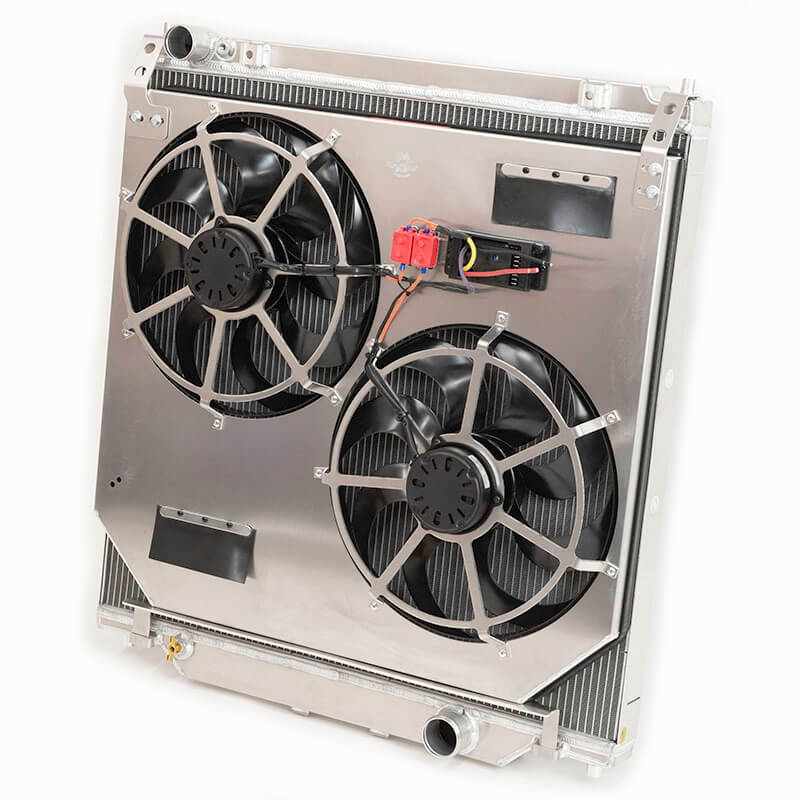 Though this is not a paid review, this content has been produced by The AAM Group™ in support of manufacturers with whom it has a business relationship.