In CarTech's revised edition of How to Rebuild Big-Block Ford Engines, Ford expert Charlie Morris covers all the procedures, processes, and techniques for rebuilding your 385 Series big block. Step-by-step text provides details for determining whether your engine actually needs a rebuild, preparation and removal, disassembly, inspection, cleaning, machining and parts selection, reassembly, start-up, and tuning.
Ford 429/460 Engines: How to Rebuild (SA162) also includes some performance options to make your 429/460 even more powerful, plus a bonus chapter on the Ford 351 Cleveland—Ford's little brother to the big block.
Pages: 144
Size: 8.5" x 11"
Format: Paperback
Illustrations: 609 color photos
To find your nearest Parts Pro™ affiliate, see our Store Locator. Or join the conversation at the Parts Pro™ Facebook page!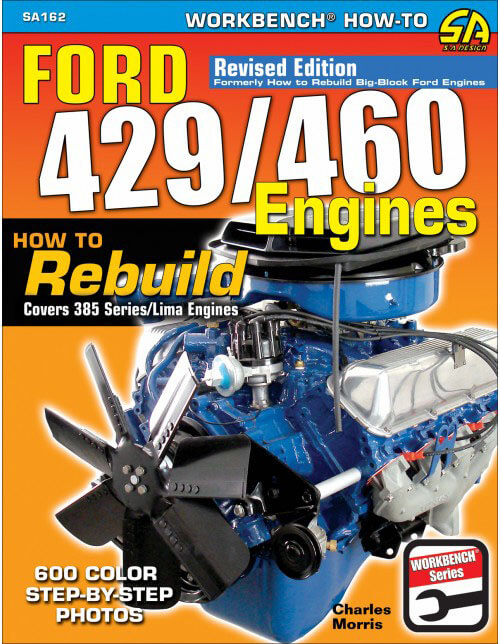 Though this is not a paid review, this content has been produced by The AAM Group™ in support of manufacturers with whom it has a business relationship.