Hypertech's Speedometer Calibrator for 2019 Jeep Wrangler JL corrects the speedometer for larger-than-stock tires (24–40"). This product is a great value for drivers who desire only recalibration functions without more advanced tuning features.
Simply plug the device into your Jeep's under-dash connector and select the new tire height. In a matter of minutes, your JL's computer will be reprogrammed for accurate readings. Also reads, displays, and clears diagnostic trouble codes (DTCs).
Note: Not legal for sale or use in California.
For 2019 Jeep Wrangler JL.
Calibrate your speedometer for nonstock tires.
Read and clear diagnostic trouble codes (DTCs).
Not legal for use or sale in California.
To find your nearest Parts Pro™ affiliate, see our Store Locator. Or join the conversation at the Parts Pro™ Facebook page!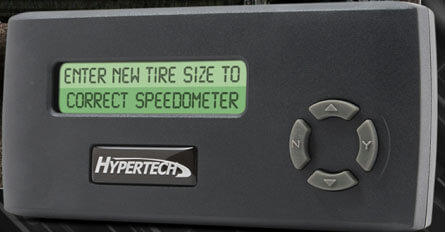 Though this is not a paid review, this content has been produced by The AAM Group™ in support of manufacturers with whom it has a business relationship.