This PROFORM lobe indicator tool for Chrysler 273-440 Hemi engines measures lobe lift and base circle runout by sliding down into the lifter bore, held in place with heavy-duty O-rings. Includes dial indicator (0–1.000" range in 0.001" increments; also sold separately as P/N 66962) and followers for flat tappet and roller cams.
Features
For Chrysler 273-440 Hemi engines.
Dial indicator range: 0–1.000" in 0.001" increments.
Flat tappet follower: 0.904" diameter.
Roller cam follower: 1.000" diameter.
To find your nearest Parts Pro™ affiliate, see our Store Locator. Or join the conversation at the Parts Pro™ Facebook page!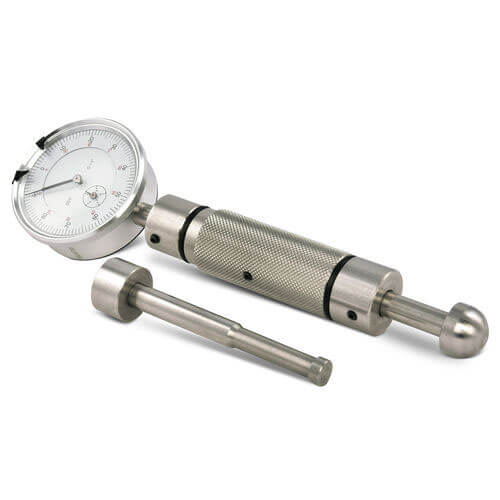 Though this is not a paid review, this content has been produced by The AAM Group™ in support of manufacturers with whom it has a business relationship.